---
Blastball is a program offered to ages 4 to 6 and runs Monday & Wednesday evenings at the PCH Field, Queen Elizabeth Park. This program is an introductory to Baseball taught by our highly trained and knowledgable Program Staff.
---
Pony is a program offered to ages 7-9 and runs Tuesday & Thursday evenings at Queen Elizabeth Park. This program is great for Blastball program graduates but can also be introduced to new ball players. Sessions start with a mini practice followed by a game. The Program staff pitch to the kids at this level. 
---
9U (Junior Mosquito) is a Program offered to ages 7 to 9 with one practice through the week (Wednesday or Thursday) with your home games being Sunday Evenings at Queen Elizabeth Park. The coach pitches to the players at this level. You play six away games that may be held at any of the following locations (Bedeque, Borden, Kensington, Tignish or Oleary). This program is meant to prepare players for the competitive level of baseball. Having experience in the Blastball or Pony program is suggested to enroll in Jr. Mosquito. 
---
Mosquito, Peewee, Bantam and Midget Baseball. Compete in their respective Baseball PEI leagues. Each division offers the levels of "AA" and "AAA" opportunities that players are not required but encouraged to try out for. If the player is unsuccessful in making the roster for those levels or chose not to tryout, they are assigned to one of our awesome "A" level teams. 
---
Baseball PEI Day Camps July - August 
13U Regional Development Winter Camps 
Spring "AAA" Indoor ID Sessions - May 
Tanner Doiron
General Manager
Ian Lobban
Programs Coordinator
Leslie Dunn
Canteen Coordinator
Vacant
Technical Coordinator
Kalib Snow
Programs Assistant & Social Media Coordinator
Matthew Dunn
Canteen Attendant
Jacob Dunn
Canteen Attendant
Kyle Payne
Canteen Attendant
Owen Lynch
Canteen Attendant
Ryan Steele
Visual Content Designer
Jackson Slauenwhite
Mental Performance Consultant
Vacant
Job Opportunities Coming Soon!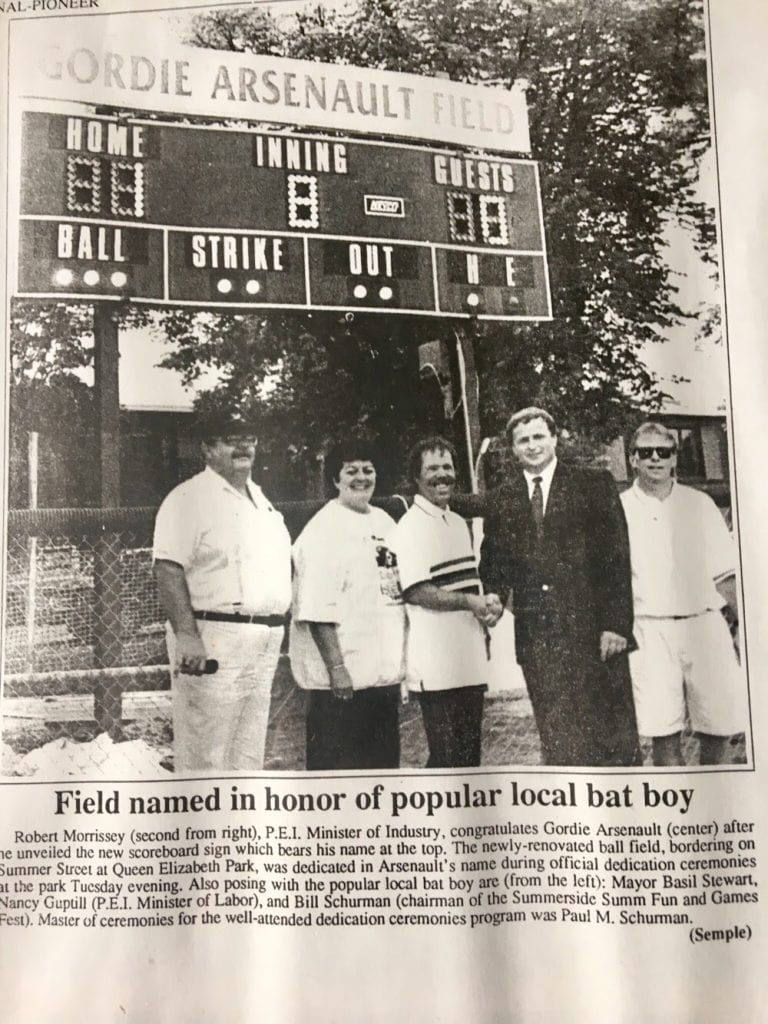 Summerside Area Baseball Association
---
Incorporated in 1981. 
Past Presidents: 
Current - Tanner Doiron
9. Carrie Adams
8. Gian Martinson
7. Mike Cameron 
6. Danny Mckenna
5. Kenny Waite
4. Dave Higgins
3. Terry Murphy
2. Dan Kelly
1. Greg Guptill 
Past Hosted Championships: 
- 2018 13U National Atlantic Championships
- 2017 15U Ray Carter Cup National Championships
- 2016 15U National Championships
- 2010 13U National Atlantic Championships
- 2009 Canada Summer Games, PEI
- 2006 18U National Championships
- 1992 to 2005 13U National Championships